Cheap camping in Belle-Île-en-Mer
Our budget accommodation in Morbihan
Enjoy your vacation at Les Grands Sables campsite, accessible to all budgets. Our "nature" rental pitches, without electricity or "comfort" pitches, with electricity, offer you the chance to enjoy a moment of disconnection, as close to nature as possible, while staying within your vacation budget.
For added comfort at a very affordable price, enjoy our nature cabins, which offer an unobstructed view of the campsite. For greater comfort, you can opt to rent a mobile home for 1 to 6 people or a comfort chalet.
You can also take advantage of low prices in the off-season, from April to early July and from late August to late September. The climate is mild and pleasant, ideal for hiking and biking, and perfect for optimizing your visits around the island. While holidaymakers are fewer and farther between, you'll be close to nature and able to take full advantage of the beautiful beaches. Enjoy the sunrises on the Grands Sables beach, and let yourself be lulled by the songs of nature and the sweet fragrances of spring and late summer.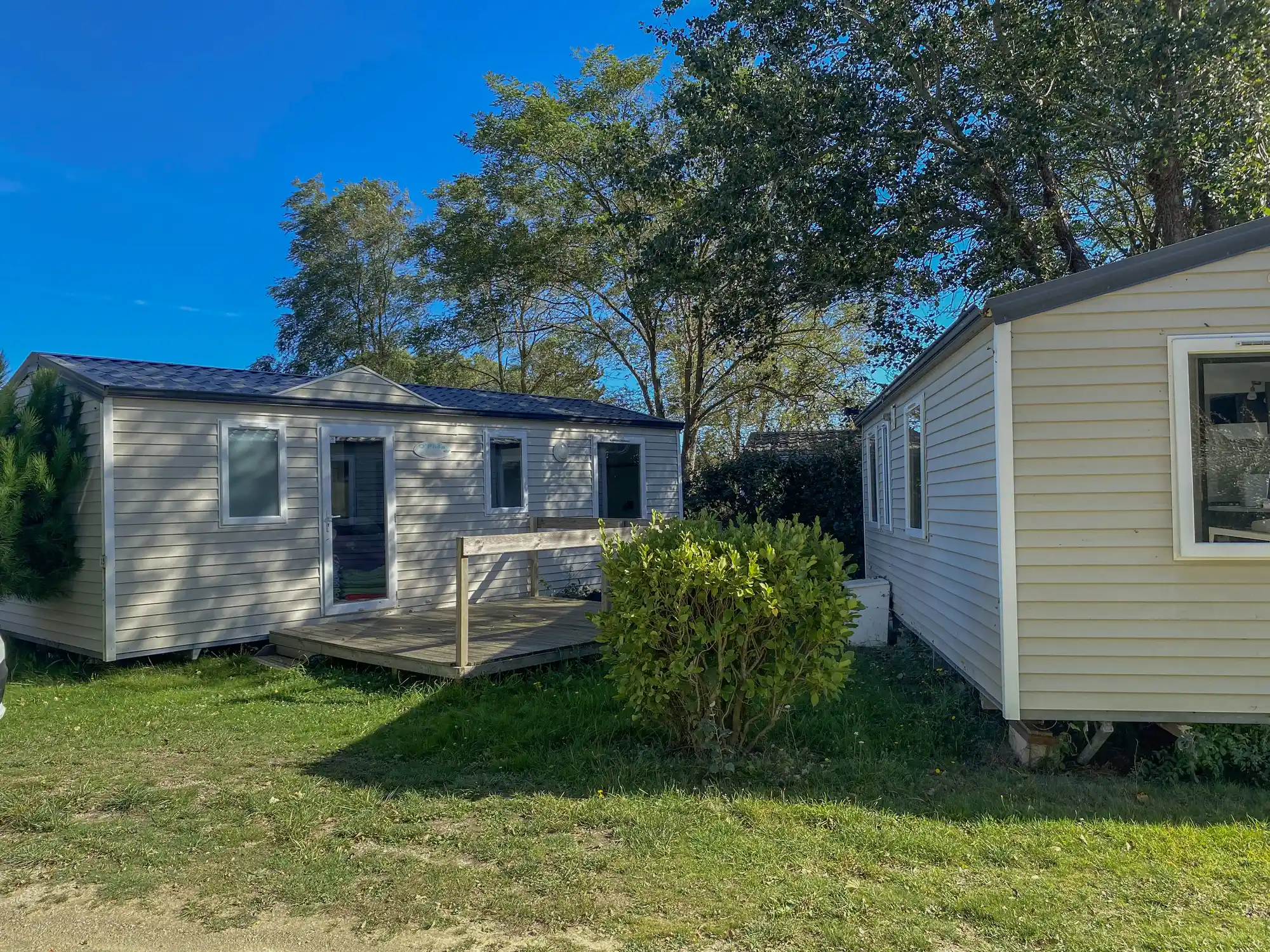 Book direct
Book your vacation at the best price at camping les Grands Sables in Morbhian by going directly to our booking site to take advantage of the best offer for your seaside vacation in Belle-île en mer.
Les Grands Sables is a family campsite on a human scale, and we'll be happy to advise you directly on booking your vacation in a pitch, mobile home or chalet, and to answer any practical questions you may have about organizing your stay on Belle-île en mer.
Discover our accommodation and services