Mobile home rental
in Belle-Île-en-Mer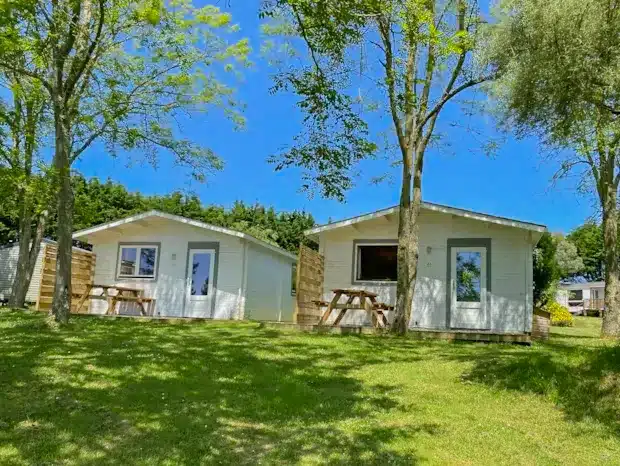 Chalet
Nature 2 rooms – without bathroom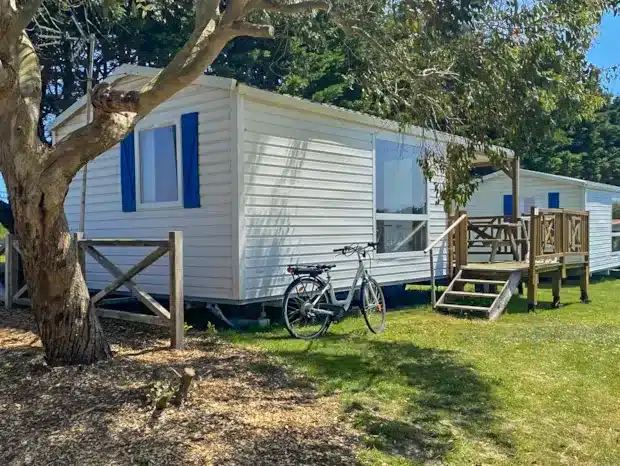 Mobile home
2-bedroom loggia MRI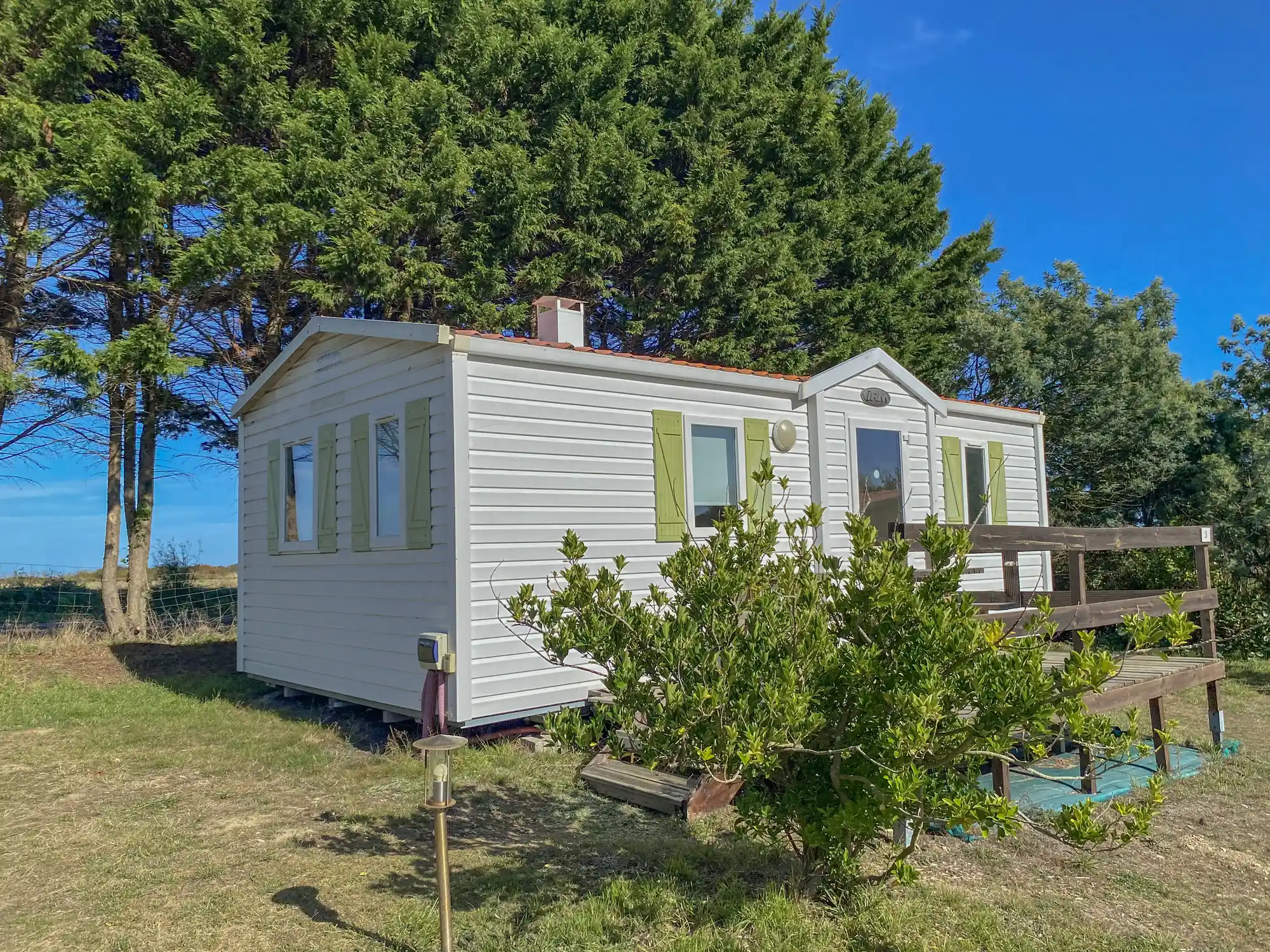 Mobile home
Super Mercure 2 bedrooms
Mobile home
Ohara 2 bedrooms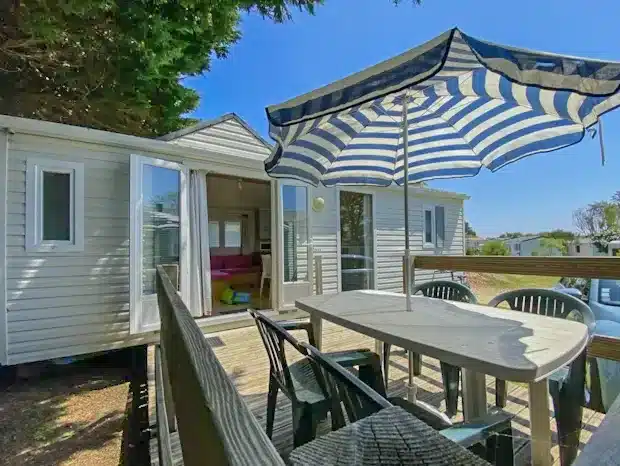 Mobile home
Flores 2 bedrooms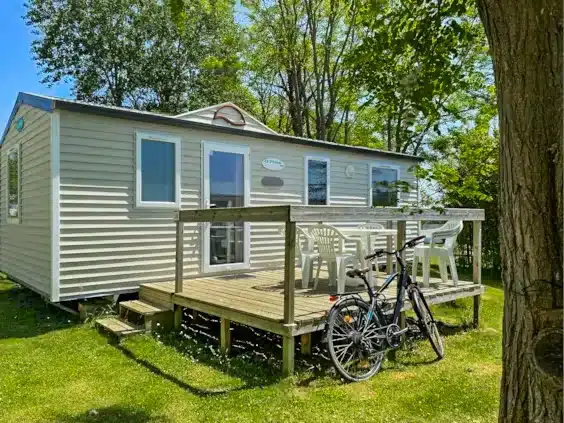 Mobile home
Ohara 784 3 bedrooms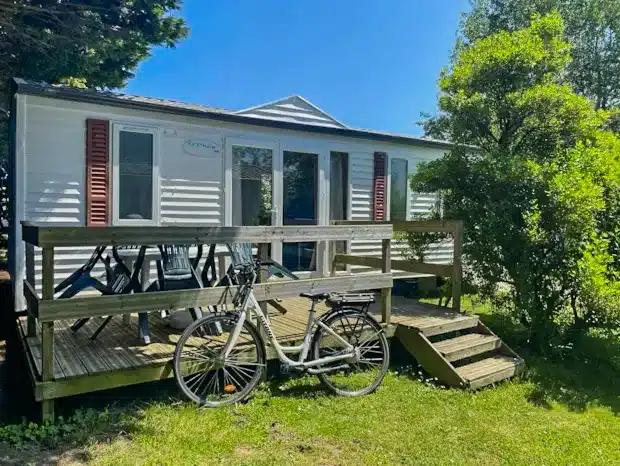 Mobile home
Ohara 834 3 bedrooms
Our range of mobile homes to rent in Morbihan
Discover our range of rentals for your camping vacation in Belle île en Mer. Camping des Grands Sables is the ideal place to set down your bags for a holiday close to the sea, away from the crowds and in the heart of nature.
Our mobile homes for rent are fully equipped, with fitted kitchens and everything you need for cooking, including a fridge, microwave and coffee maker. Some units are equipped with a TV. We provide blankets and pillows in all our accommodations.
We offer two- and three-bedroom mobile homes for rent . Two-bedroom mobile homes include one bedroom with a double bed and two bedrooms with two single beds. Three-bedroom mobile homes offer an additional bedroom with two single beds.
Our comfortable chalets for rent feature a living room with fitted kitchen and TV, plus a large bathroom with shower cubicle, washbasin and toilet. The chalet comfort room is equipped with a double bed.
Not sure whether to rent or rent a pitch in Belle-Île-en-Mer? Enjoy our two-bedroom natural chalets, with one double and two single beds, a living room with cooker and fridge.
Just like a camper, you'll use the communal sanitary facilities for washing up, showering and so on. We guarantee the best prices on all our accommodation for your stay in Morbihan.
The spacious accommodation is close to the Grands Sables beach, ideal for a rejuvenating vacation with family or friends.
All the comforts of a mobile home in Belle-Île-en-Mer
Come and enjoy our mobile homes and chalets for rent at Les Grands Sables campsite in Belle-île en mer. A real little corner of paradise, nestled between Le Palais and Locmaria, you'll be seduced by the peace and quiet that reigns here.
Renting a mobile home or chalet at Les Grands Sables is the perfect way to get away from it all, and enjoy the simple pleasures of nature.
Our chalets and mobile homes for rent allow you to relax during the day and enjoy the warm, sunny evenings with their terraces and outdoor facilities. Accommodation is comfortable and regularly maintained. You'll enjoy a beautiful view over the valley and the campsite's vegetation, while being just a few meters from the magnificent Grands Sables beach.
And for added comfort, the campsite has just 30 rental units on over two hectares of land, preserving the idyllic setting of Belle-île en mer.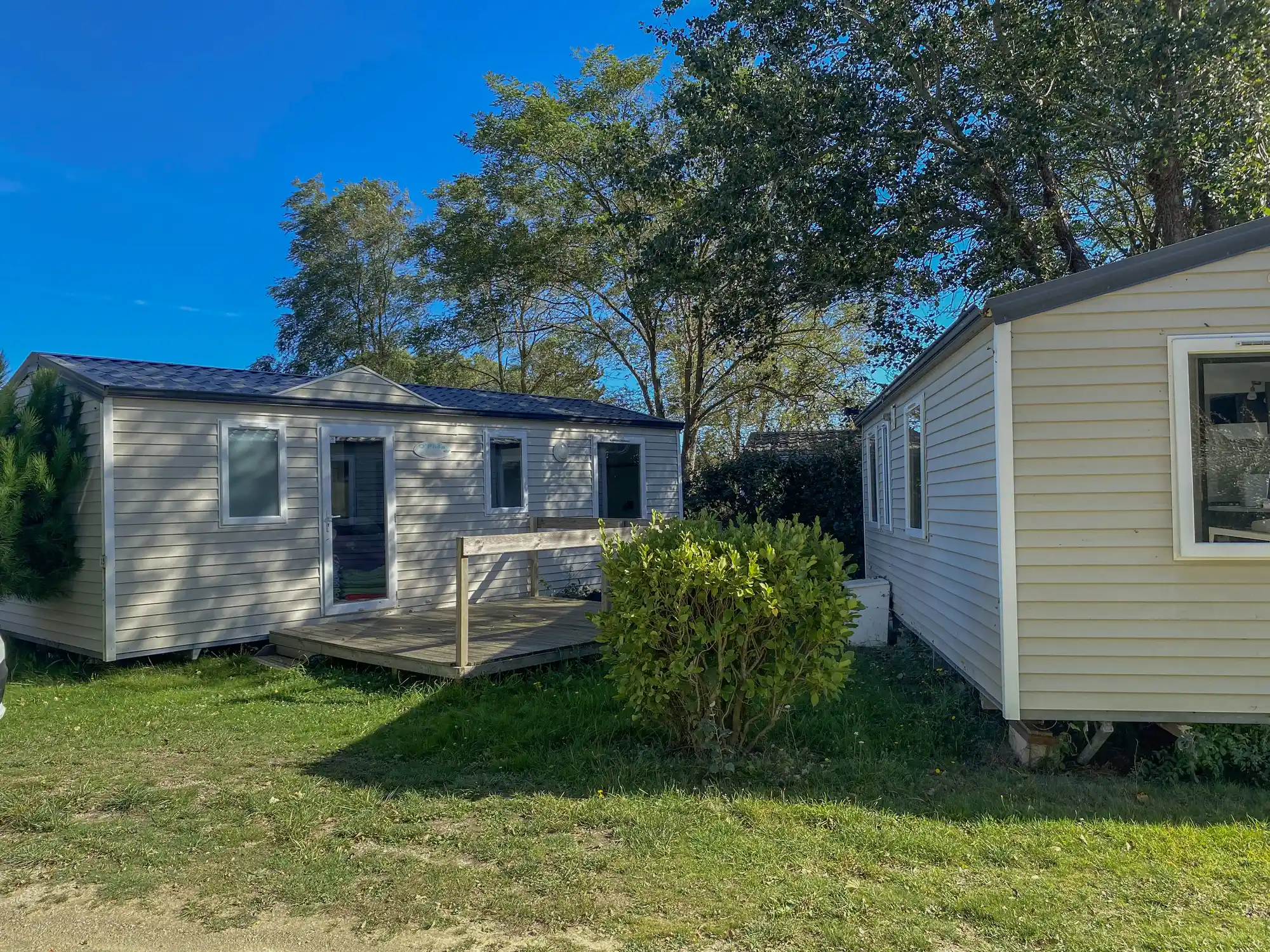 Our unusual accommodation, our pitches and all the rates of our campsite in Belle-Ile